Empty Student House For The Holidays?
If you rent a property and leave it unoccupied for more than a few days, a handful of quick and easy jobs around the house can ensure you don't return to nasty surprises. Spending a little time on our 3 quick checks before you leave can help ensure that when you return you don't find nasty surprises waiting for you.
Check 1 – FOOD CHECK
Aside from unpleasant odours developing, food left around the house can entice rodents and insects to visit for a feast. Making sure that any food waste is disposed of will make your return after the holidays much more pleasant!
Don't forget to:
Throw out perishable items
Empty the bins
Make sure there is no washing up left behind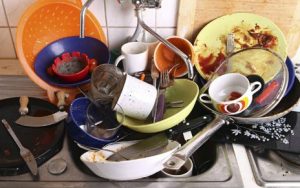 Check 2 – HEATING CHECK
During the colder months, many people assume it's best to turn the heating off when they are away to save on bills. This can, however, become a false economy as leaving a house cold for 2 weeks can lead to burst pipes. To prevent burst water pipes set the heating to come on for 1 hour in the morning and 2 hours in the evening whilst you are away.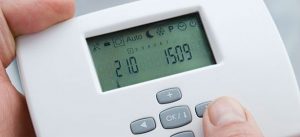 Check 3 – SECURITY
Whilst it may seem obvious, don't forget to check that all doors and windows are secured when you leave. Also, taking home personal belonging of value is worthwhile and recommended.