Let-only Service for Landlords
Our Let Only service is ideally suited to experienced or professional Landlords who are comfortable maintaining the ongoing relationship with their tenants.  With this in mind, our service includes marketing your property, viewings, references and agreements and collecting the initial rent and deposit.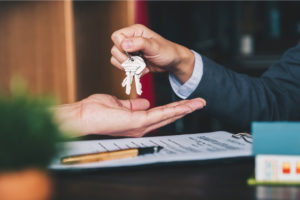 What's Included?
Marketing Your Property
We market your property with high-quality photography and location information on our own and a number of partner and industry websites and publications, together with our window displays. We also circulate details to prospective tenants who have registered with us. As prospective tenants register interest in your property we ensure that we find the right tenants for your property.
Viewings
We will make arrangements for prospective tenants to view your property and we undertake accompanied viewings with one of our qualified Lettings Agents at all times.
References and Tenancy Agreement
Once a suitable tenant has been found, we take relevant references and draw up a Tenancy Agreement in accordance with the Housing Act 1988.
Inventory
Before the tenancy begins we will draw up a schedule of condition of the contents and decoration of the property.
Rent and Deposit
We will collect one month's rent, together with a damage deposit (capped at no more than five weeks' rent). We will then pass on all documentation and monies, less fees, for you to then take over the management of your property.
How Much Does it Cost?
Our Lettings Only Service is charged at £730 (inclusive of VAT) per tenancy
This is subject to a few additional costs which may arise during the process:
Extending Tenancy Agreement £120 (inclusive of VAT) per tenancy
Service of notice to terminate a tenancy £60 (inclusive of VAT) per tenancy
Alterations requested to Tenancy Agreement £60 (inclusive of VAT) per tenancy
Annual TDS registration charge £48 (inclusive of VAT) per tenancy