Choosing Your Student Accommodation
Choosing your student accommodation can be daunting. If it's your first student home, it's likely to be the first time you have lived away from home, is often in a city you don't know and may involve living with people you've never met before. Add to the mix that you may also be new to paying bills, dealing with tenancy agreements and maintaining a property, choosing the right home can feel a bit overwhelming!
Even if it's not your first student home, it might be the first time you are renting privately rather than living in halls and for those of you who are seasoned renters, it can be useful to remind yourself what to look for when the list of options comes your way.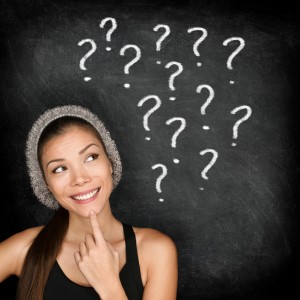 So what are the things you should be looking for when picking your student accommodation? Having a checklist to hand can give you peace of mind that you've covered all bases and help you hone in on the property that is right for you.
The University of East Anglia recommends taking the following points into consideration when choosing your student accommodation:
Location
Is there a bus stop nearby?
Are the local shops and amenities adequate?
Would you feel safe on your own at night?
The House
Is there central heating and is it throughout the property?
Is the house double glazed? (It will keep heating costs down if there is)
Does the property appear well maintained? Look out for signs of damp or mould, check furniture and decor condition, check appliances and lights work.
Do the bathrooms have good shower pressure, running hot water and enough facilities for the number of tenants.
Are bedrooms of an adequate size with sufficient storage?
Is there an energy performance certificate (epc)? The higher the band, the more affordable it will be to keep warm.
How many communal rooms are there?
Is there adequate cooking and storage facilities?
Are there enough facilities for the number of people sharing?
Tenancy Agreement
Do you have a copy of the tenancy agreement?
Is it a single or joint tenancy agreement?
How long is the agreement for?
Do tenants require guarantors? If so, can you limit their liability to just your rent?
What happens if you want to leave before the end of the fixed tenant?
Safety
Have you seen the Gas Safety Certificate? (there must be one provided within the past 12 months)
Does the property having working fire and carbon monoxide detection equipment?
Has the landlord carried out a fire risk assessment?
Have gas appliances been checked in the last year?
When was the wiring last checked?
Are there good locks on the doors and windows?
Are window panes and frames free from cracks?
Are there sufficient external lights and any alarms?
Rent
How much is the rent and are bills included?
How much is the damage deposit?
In which tenancy deposit protection scheme (TDP) is your deposit held?
Do you know all of the charges that might be applied during the tenancy?
Have you got the landlord's contact details in case of emergencies?
Repairs and Cleanliness
Will any repairs be done before you move in? if so, have you got this in writing?
Will the property be decorated before you move in?
Is the property clean?
If there is a garden, are you responsible for maintenance? (if so, check that tools are provided)
Furniture
Is there enough furniture?
Is it fire resistant? (check labels)
Current Tenants
If the current tenants are about its useful to ask them a few questions:
Is the landlord professional and responsive to repairs and maintenance?
Is the property easy and cost effective to heat?
How much do they pay for bills?
Do they have any security concerns?
Are there any outstanding issues with the property?