Stamp Duty Land Tax Changes – What Is It All About?
Few things feel certain for landlords in the current political and financial landscape following last month's Brexit decision. One definite change for landlords though did take place before the ripples of the EU Referendum began to stir. Due to a revision of Stamp Duty rules for homeowners with more than one property, on the 1st of April this year it became more expensive to buy a second property. Unsurprisingly this led to a surge in landlords completing property purchases in the lead up to the change, followed by a post-change fall in completions.
As a key financial change for landlords, we asked Independent Financial Adviser Luke Jeal from Broadland Consultants Ltd to clarify the situation.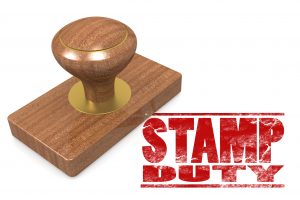 Q. What are the new SDLT (Stamp Duty Land Tax) changes and how will they affect landlords in the future? >>
A. In April this year (2016) the government announced that, if you go to purchase an additional property on top of the one(s) that you already own, you will have to pay an additional 3% SDLT on top of the standard amount. Anyone who buys additional residential property, including second homes and buy-to-lets, will have to pay an extra 3 percentage points in stamp duty from April 1, 2016.
The additional charge applies above the current "stamp duty land tax" rates. This means there will be 3pc tax (currently zero) to pay on homes worth up to £125,000, 5pc tax (instead of 2pc) on homes that cost between £125,001 and £250,000, and 8pc (currently 5pc) on homes worth between £250,001 and £925,000.
Homes worth up to £1.5m will be subject to 13pc stamp duty and those over this amount will incur a 15pc charge.
Q. Do these changes affect landlord's existing portfolios in any way?
A. In short, no. So long as any purchases were completed by the 1st of April, those transactions carried no 'extra' Stamp duty. However, existing landlords need to be mindful to factor in the additional stamp duty on any future property purchases they might make.
Q. Now that the expected rise and fall of buy-to-let completions has run its course, what on-going impact do you think we will see as a result of the stamp duty changes.
A. I think that there is certainly still a strong market for buy-to-let's, however investors will need to consider the impact of the additional stamp duty when considering purchasing a property. This may mean that the market will have to correct its self to allow for this or investors will be slightly more diligent in the type / location of the property they buy versus the rental yield they will receive.
For more information on the SDLT visit https://www.gov.uk/stamp-duty-land-tax/overview