UPDATED 8th Jan 2021: COVID Secure Viewings and Visits in a Rented Property
Unpick the current Government guidelines that ensure COVID secure viewings and visits in a rented property.
Social distancing, self-isolation and shielding have impacted every part of normal life and living in rented accommodation is no exception. An area of concern for both landlords and tenants is ensuring COVID secure viewings and property visits. We understand that with everything going on around us, at this time you may be concerned about letting people into your home.
UPDATE: Due to the current National lockdown, emergency maintenance visits only will be taking place. House viewings are being carried out virtually where possible.

We also ask that you visit the office only if absolutely necessary.
Why are visits needed?
As a tenant, you have the right to a decent, warm and safe place in which to live. To make sure this happens, a variety of visits to your home for essential maintenance need to take place. If you are coming to the end of a tenancy, there will also be prospective new tenants looking to view your home.
At Prolet, we want to ensure everyone stays safe, that properties are well maintained and where tenants are looking for a new home, they can make informed choices.
Current Guidelines
As the rules and guidance continue to change and evolve, we will keep you up to date. These are the current guidelines for viewings and visits in a rented property.
The most up to date information about repairs, maintenance and health and safety in rented accommodation during the pandemic >>
The most up to date information for moving home during the pandemic >>
To help us during this time, if you are a tenant, please continue to let us know as soon as possible if any members of your household have tested positive for COVID, are symptomatic or self-isolating.

We also have hygiene measures in place if you are visiting the office and ask that you only enter with a face mask and use the hand sanitiser provided.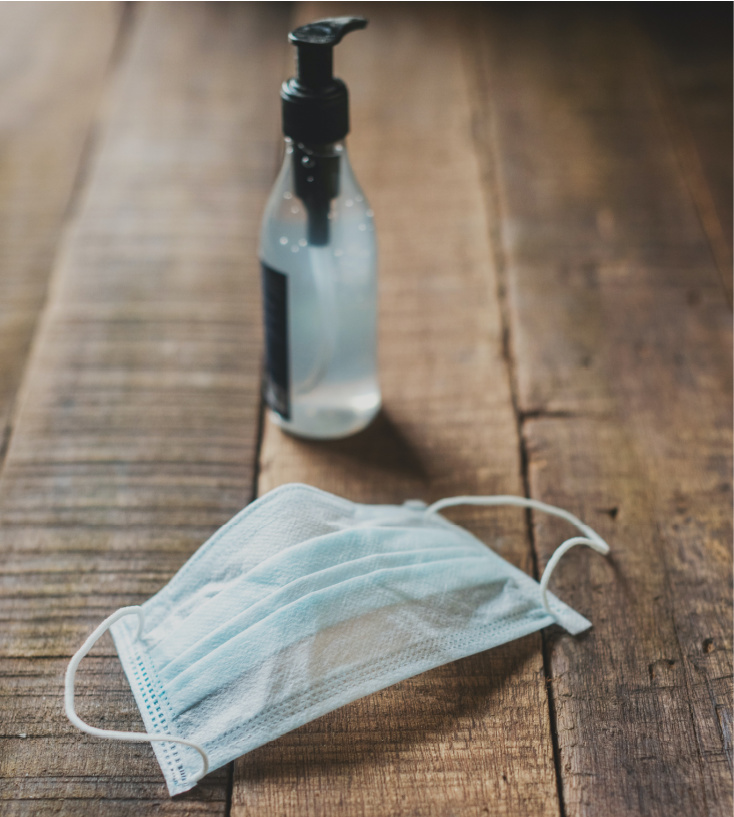 Repairs, maintenance and health and safety
Tradespeople can now visit most people's homes to carry out any work or maintenance provided it is carried out under social distancing and hygiene guidance and that tenants aren't symptomatic or self-isolating. We are however, prioritising essential maintenance and limiting non-essential maintenace where possible during this time. Further guidance on visits to properties to make repairs.
If tenants are symptomatic or self-isolating, only emergency work or work relating to an issue which affects the ability for the tenant(s) to live safely can take place. In these cases, we will make arrangements to avoid any face to face contact.
Vulnerable groups or shielding households can now permit landlords and contractors to carry out routine repairs and inspections. We are aware that some tenants may still want to exercise caution, and we will always take this into account when speaking with our tenants about visits to their home.
Reasons to visit a property may include:
routine inspections, including annual gas safety checks;
essential and non-essential repairs and maintenance; and
planned maintenance activity inside and outside the home.
UPDATE: To adhere to lockdown guidance and minimise risk to tenants and contractors, all non-essential maintenance and inspections will be limited during this period.
Further information on the visits that take place during a tenancy >>
PLEASE NOTE: Some landlords have a backlog of repairs to address, so it may take longer than normal to carry out work. We are working towards a more regular service, whilst working within the current restrictions and observing Government guidance such as hygiene and social distancing.
Viewings
Guidance for existing tenants
We are undertaking virtual viewings as widely as possible. This allows prospective tenants to research potential properties in comfort and safety and minimises any risk to existing tenants. Existing tenants have been supplying information for and/or conducting virtual tours and we thank everyone who has helped with this.

Where existing or prospective tenants are not symptomatic, viewings can take place, providing there are no more than two households inside the property at any one time. Anyone in a support bubble with either household will count as part of that household.
Viewings cannot take place in properties where any tenant has currently tested positive for COVID or are symptomatic.
When a viewing is taking place, to ensure COVID secure viewings, existing tenants should:
Vacate the property where possible to minimise any unnecessary contact.
Open all internal doors and ensure surfaces, such as door handles, are cleaned after each viewing.
Guidance for prospective tenants
Potential tenants are unable to view a property if they are symptomatic or have currently tested positive for COVID.
To minimise health risks, in-person viewings should only take place if you seriously considering the property. All viewings are by appointment only.
To ensure COVID secure viewings, prospective tenants should:
Wear a suitable face covering as described in government guidance unless they are exempt from this requirement.
Wash their hands and avoid touching surfaces where possible.
Maintain social distancing from anyone accompanying you on your viewing or present in the house.
To minimise contact
If existing tenants are present, Prolet cannot enter the home and will wait outside.
If the prospective tenants are from different households, it is advised that one household leaves the property to allow the other to enter. This allows for both households to view the property and ensures social distancing.
If prospective tenants are from more than two households, separate viewings will need to be arranged.
If you have any questions, please don't hesitate to get in touch >>