Buy-To-Let Tax Relief for Landlords – What's Changing?
If you are a newbie to the buy-to-let world, you might not know that landlords are currently able to claim tax relief on their mortgage interest payments. If you have been in the landlord world for a while you might be starting to worry about proposed changes to this tax relief from next year. Either way, we asked Independent Financial Advisor Luke Jeal from Broadland Consultants to clarify the situation.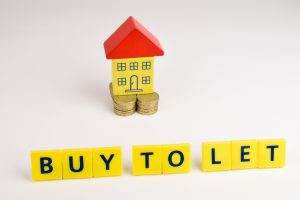 Q. What are the changes to offsetting Landlord mortgage costs against the income from a buy-to-let property? >>
Landlords have been able to offset all the costs of finance — i.e. mortgage interest — against the rental income from buy-to-let properties, cutting the amount of their net rental profit subject to income tax.
However, following the summer Budget, this treatment will be phased out gradually from next year, with the effect that by 2020, landlords will only be entitled to basic rate tax relief in respect of mortgage interest.
Q. Can you give me an indication of the financial impact of these changes to an individual landlord?
Landlords who pay basic rate tax would see no change, but those on higher incomes will find themselves losing much more in mortgage interest payments. The Nationwide Building Society published estimated figures of how a typical landlord's profits might be hit. Someone with a £150,000 buy to let mortgage on a property worth £200,000, with a monthly rent of £800, would currently have a net profit of around £2,160 a year. Under the new system, the net profit would plunge to £960. And the higher the interest you pay, the more you would feel the pinch, so if you have a long-term fixed rate (which is usually higher) you may find your profits aren't much better than the returns from a savings account.
Q. Is there anything landlords can do to cope with losing buy-to-let tax relief?
What probably won't work is simply hiking up your rents to compensate, as most tenants are already paying as much as they can afford. If you think you might be affected, there are a few other things you can try:
You could switch to shorter-term fixed rate deals to get lower rates of interest.
You could place your property portfolio in a limited company structure. You would then pay corporation tax (which is lower) rather than income tax on your profits. A drawback is that your mortgage options will narrow as at present fewer providers will lend to a company, but I would expect this become more mainstream by the time these changes come in to effect.
If you're married and your spouse pays a lower rate of tax, you could transfer ownership of one or more properties to them (taking care this does not lift them into a higher tax band).
Thanks Luke. For more information on Independent Financial Advice, see Broadland Consultants >>